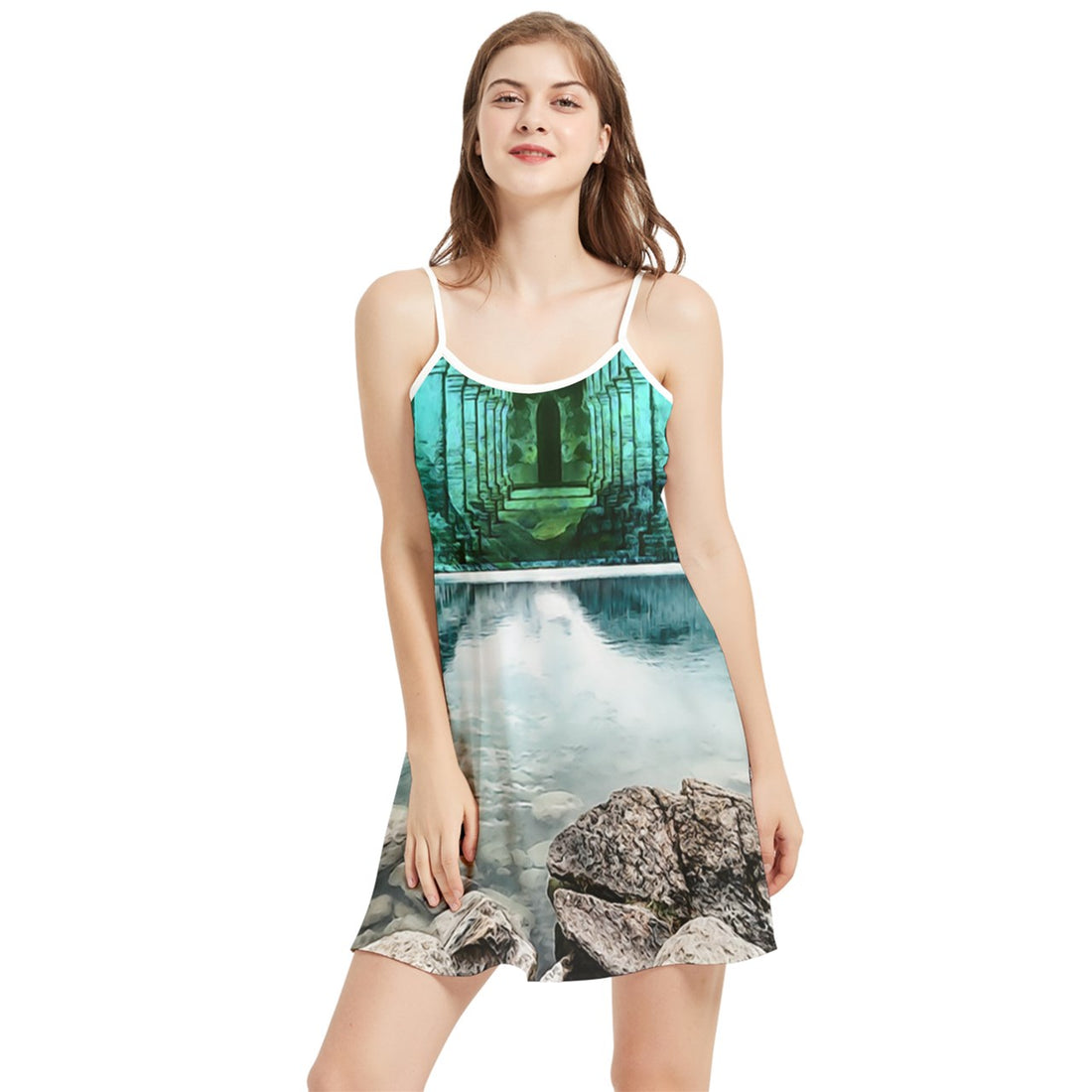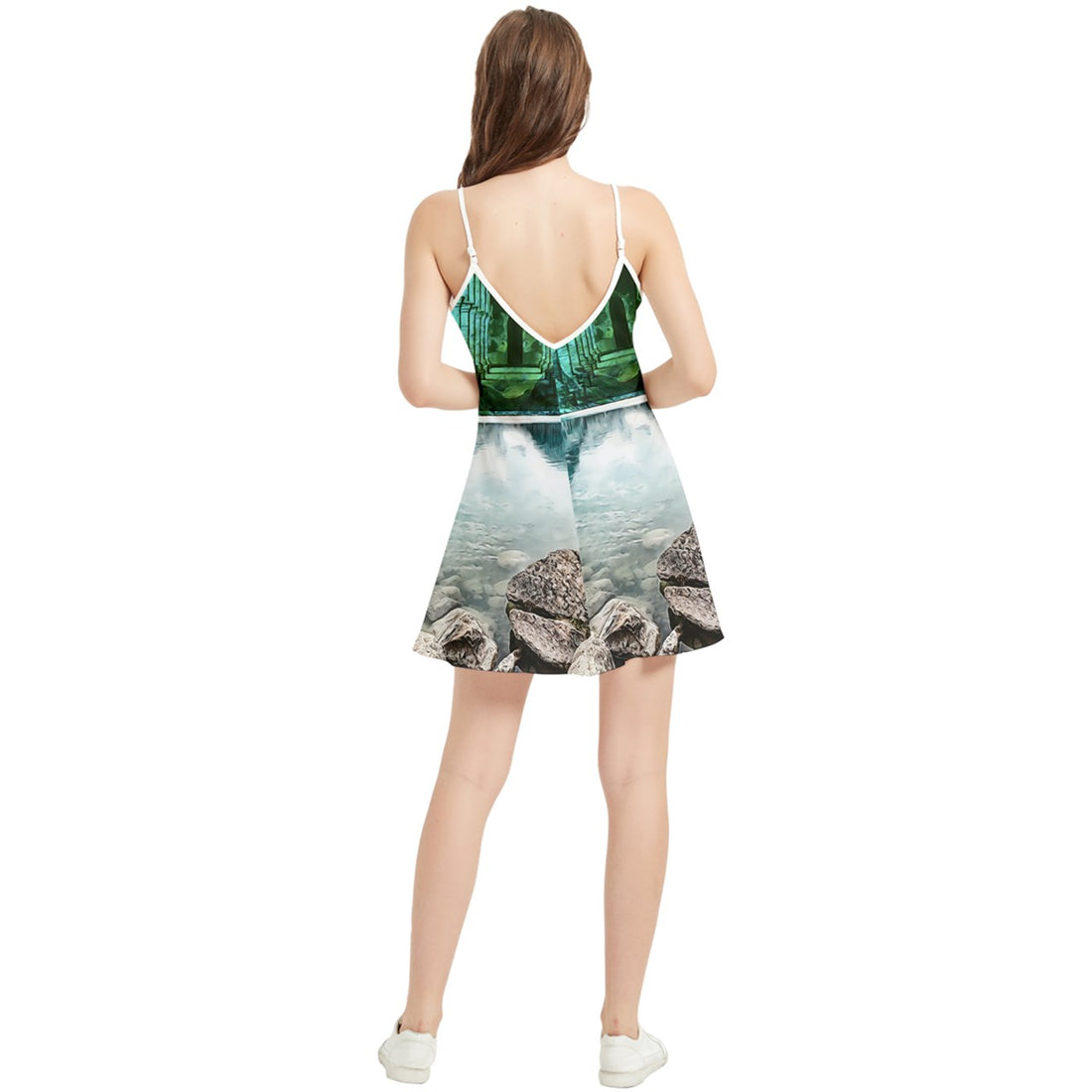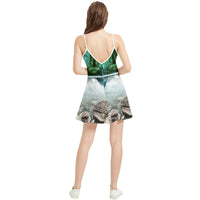 Protect your home and frequency Summer Frill Dress
FREQUENCY ACTIVATION EXPLAINED:
Korina's frequency products are sold in their ACTIVATED and NON-ACTIVATED form.

Buying the ACTIVATED product you receive the frequency as well as its effect on you, while buying the NOT ACTIVATED product you do not. This is the reason for the price difference. Read more about the positive effects of the frequency of each in the product description below.

The relationship of frequencies with good health and consciousness starts to be proven by science. For example, the research done in 2017 by the University of Tehran entitled "The effects of 528Hz sound frequency to the death of human cells" proved that some specific frequencies can detoxify cells and activate DNA repair.


Protect your home and frequency

This frequency painting will protect the energy of your place and will transform its frequencies, refreshing you and whoever is in your home.
Attention: It only protects the energy of your place and will not cleanse it!
For energy cleansing of your space, text us on Viber +306906069077
*** The whole universe is made from information expressed in the form of frequencies. 
Korina's Frequency paintings express strong frequencies and active information. This information manifests then in your physical experience, when you have the  paintings in your living space or when you wear them. You radiate this frequency and you help others around you as well! ***
Αυτός ο πίνακας συχνοτήτων θα προστατεύσει την ενέργεια του χώρου σας 
και θα μετουσιώνει τις συχνότητες του, αναζωογονόντας εσάς και όποιον μπαίνει σε αυτόν.
Προσοχή: Παρέχει προστασία της ενέργειας του χώρου και όχι καθαρισμό του!
Για ενεργειακό καθαρισμό του χώρου σας, στείλτε μήνυμα στο Viber: +306906069077
*** Όλο το σύμπαν είναι φτιαγμένο από πληροφορία εκφρασμένο σε μορφή συχνοτήτων. 
Οι πίνακες συχνοτήτων της Κορίνας, εκφράζουν δυνατές συχνότητες και ενεργή πληροφορία. Αυτή η πληροφορία εμφανίζεται μετά στην πραγματικότητα σου, όταν έχεις τους πίνακες στο χώρο σου ή όταν τους φοράς. Εκπέμπεις αυτή τη συχνότητα και βοηθάς και τους άλλους γύρω σου! ***
The standard summer dress protocol; lightweight, flowy and easy to match with any type of footwear. Print your own designs on this simple but delightful little spaghetti strap dress.
Made from 100% Polyester
Single layered
Adjustable straps
Fully Customizable
Machine wash
Weight: 110 gsm
Designs imprinted using an advance heat sublimation technique
Attention: Due to bleeding and fabric stretch, the previewed image is only an approximated display of the final product.
ANTI MIND CONTROL
This frequency will help you to not be affected by the mind control that results not only from the society around us, but also from machinery like HAARP. We are shifting together, we become those people who think in a different way and see behind the veil of the matrix.