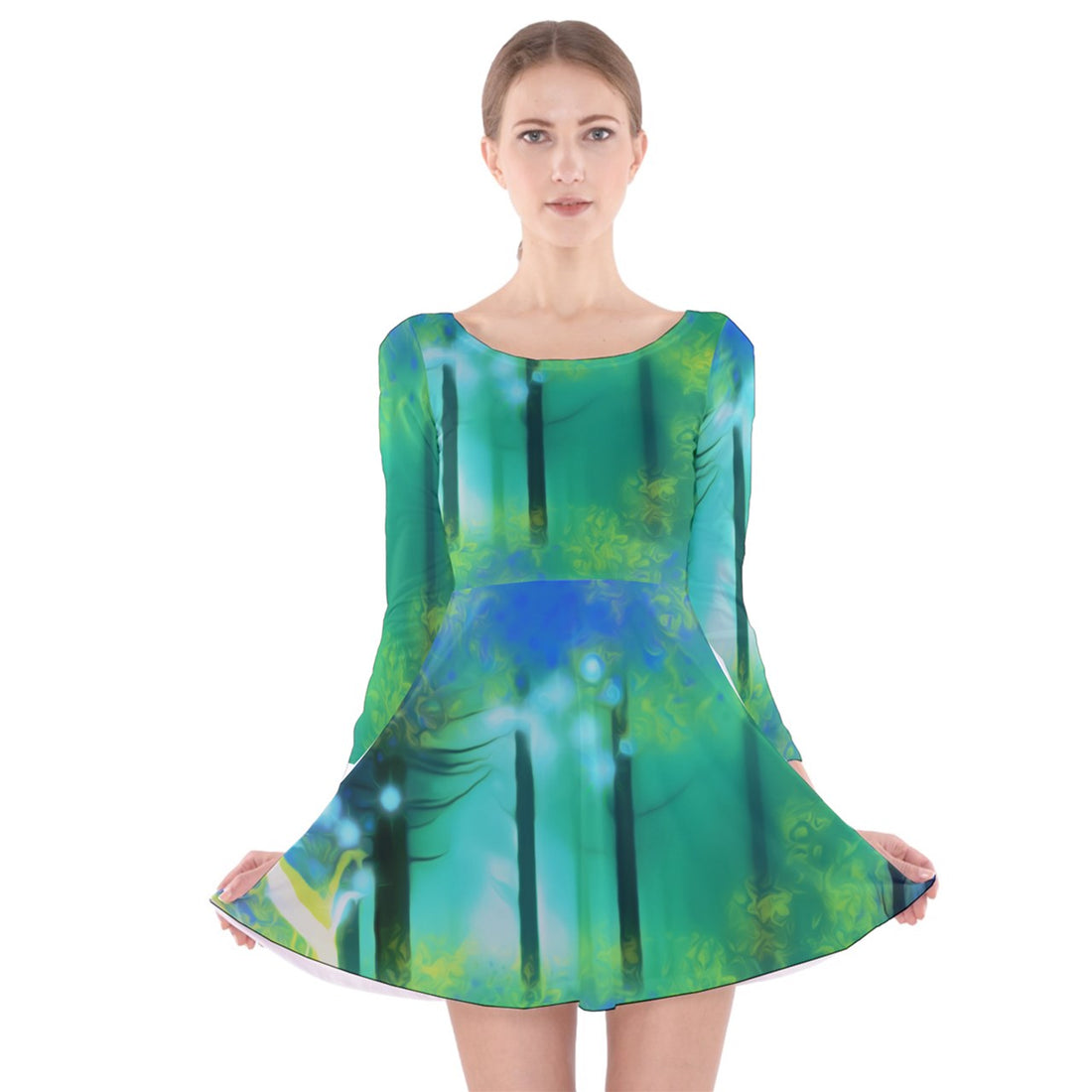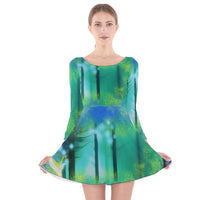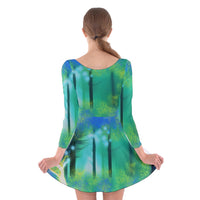 The Power of Hope Long Sleeve Velvet Skater Dress
FREQUENCY ACTIVATION EXPLAINED:
Korina's frequency products are sold in their ACTIVATED and NON-ACTIVATED form.

Buying the ACTIVATED product you receive the frequency as well as its effect on you, while buying the NOT ACTIVATED product you do not. This is the reason for the price difference. Read more about the positive effects of the frequency of each in the product description below.

The relationship of frequencies with good health and consciousness starts to be proven by science. For example, the research done in 2017 by the University of Tehran entitled "The effects of 528Hz sound frequency to the death of human cells" proved that some specific frequencies can detoxify cells and activate DNA repair.


The Power of Hope

With this frequency you will gain the belief that your future can be better than your past, and that you have a role to play in making that future a reality. (Do not forget that what you believe, comes true!) 
This positive expectation of the future is grounded in three simple elements: Goals, Pathways, and Willpower. Goals are the cornerstone of our ability to hope. (In order to hope, we must have goals and dreams… and not vice versa!)
You will get all the willpower needed in order to create dreams, goals and the power to focus on them in order to succeed! 
*** The whole universe is made from information expressed in the form of frequencies. 
Korina's Frequency paintings express strong frequencies and active information. This information manifests then in your physical experience, when you have the  paintings in your living space or when you wear them. You radiate this frequency and you help others around you as well! ***
Με αυτή τη συχνότητα θα κερδίσεις την πεποίθηση οτι το μέλλον σου μπορεί να είναι καλύτερο από το παρελθόν σου και οτι έχεις ένα ρόλο να παίξεις για να γίνει αυτό το μέλλον πραγματικότητα. (Μην ξεχνάς πως ότι πιστεύεις, γίνεται, υλοποιείται!)
Αυτή η θετική προσδοκία του μέλλοντος εκδηλώνεται στην φυσική πραγματικότητα σε 3 απλά στοιχεία: Στόχους, Μονοπάτια που ανοίγονται μπροστά μας και Δύναμη  της Θέλησης.
Οι στόχοι είναι o ακρογωνιαίος λίθος της ικανότητας μας να ελπίζουμε. (Για να ελπίζουμε χρειαζόμαστε στόχους και όνειρα… και όχι το ανάποδο!)
Θα αποκτήσεις όλη τη θέληση που χρειάζεσαι ώστε να δημιουργήσεις όνειρα, στόχους και τη δύναμη να εστιάσεις σε αυτούς ώστε να επιτύχεις!
 
*** Όλο το σύμπαν είναι φτιαγμένο από πληροφορία εκφρασμένο σε μορφή συχνοτήτων. 
Οι πίνακες συχνοτήτων της Κορίνας, εκφράζουν δυνατές συχνότητες και ενεργή πληροφορία. Αυτή η πληροφορία εμφανίζεται μετά στην πραγματικότητα σου, όταν έχεις τους πίνακες στο χώρο σου ή όταν τους φοράς. Εκπέμπεις αυτή τη συχνότητα και βοηθάς και τους άλλους γύρω σου! ***
A piece that can't be missed in your winter wardrobe! We all love a royal green, emerald green and classic burgundy velvet dress but who says we must limit ourselves to just this selection? Brace the cold in this warm and incredibly smooth velvet dress that you can freely customize to become uniquely your own.
Made from 90% Polyester , 10% Spandex
Weight: 320 gsm
Soft and heavyweight material
Velvety feel with sharp vibrant print
Fit and Flare design
Fully customizable
Machine wash
Attention: For all waistbands, handcuffs and drawstring, please use either plain colors or patterns only and NOT text messages. Due to bleeding and fabric stretch, the previewed image is only an approximated display of the final product.
ANTI MIND CONTROL
This frequency will help you to not be affected by the mind control that results not only from the society around us, but also from machinery like HAARP. We are shifting together, we become those people who think in a different way and see behind the veil of the matrix.